Blog: Articles on Psychological Wellbeing, Relationships, Brain Health, Counselling and Neurofeedback

Welcome to the blog of Sojourn Counselling and Neurofeedback. Articles posted here are written by our clinical staff and relate to services we offer or conditions we address. We hope they will be helpful to you in some way, whether you're considering counselling for yourself or someone else, gathering information on a mental health related issue, or just want to find out more about who we are and what we do.
4 Practical Ways to Help Someone Grieve
Author: Anonymous .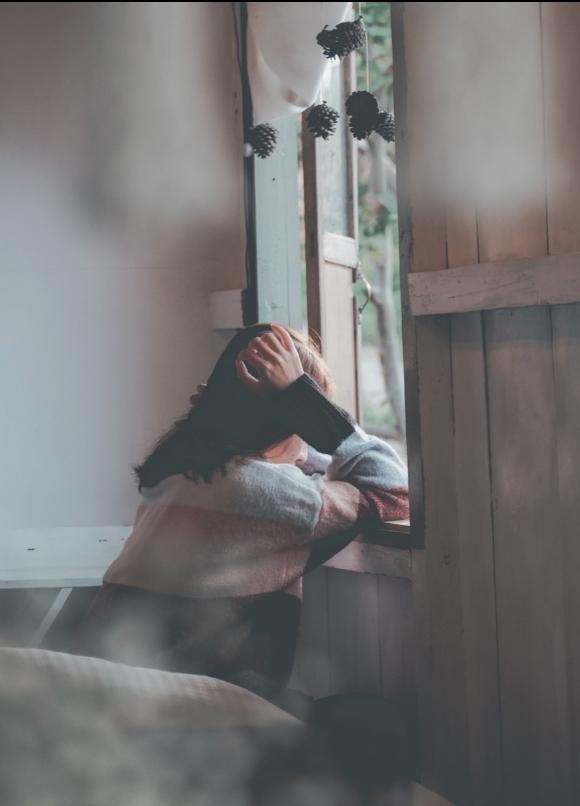 It can be hard to know what to say or do when someone you care about is grieving a major loss. Some people may be afraid of saying or doing the wrong thing. Or maybe think that there is nothing they can do to make things better. Others may simply feel uncomfortable with the intense pain and emotions that grief brings. These are common fears that we all experience when someone we deeply care about is going through a difficult time. It may help to know that there is no magic pill – no cure for the pain of loss, and nothing that can take it all away. But that doesn't mean that there isn't anything we can do to support someone who is grieving. You don't have to have all the answers or be able offer great insight or advice for your loved one to feel supported and know that you care about them. Often times, your mere presence is enough. The bereaved would benefit from just knowing that they are not alone in their suffering, and that they have a caring and compassionate friend available if they need. This alone is enough to help the bereaved process the pain and slowly start to heal.

Nonetheless, here are some suggestions to start:
How to Care for Someone Dealing With Loss

1) Listen:
 Your friend or loved one may have not had the chance to share their thoughts and feelings about the loss with anyone. Often times, the bereaved may avoid talking about the deceased with close family members or friends so that they don't bring them too much pain. This means that they may have never had the chance to share their grief story. So, just by listening to them, without judgement or restriction, you offer them a unique opportunity to verbally process the loss and express the impact it has had on them, which can be healing in itself!

2) Give Permission to Grieve:
Some of us may be uncomfortable with this step because of the intense pain and emotions that grief brings. We may feel propelled to offer advice, or provide intervention or direction in some way, which is understandable – no one wants to see their loved ones suffer! But as mentioned earlier, the most helpful thing we can do is offer our presence and remind ourselves that there is nothing we can do to take their pain away. Depending on your relationship with the bereaved, you can encourage them to express their grief, especially if they consider you to be one of their safe and close friends. Keep in mind that grief may not only involve feelings of sadness, but can also include intense feelings of guilt, anxiety, anger and despair. Allow them to express the range of emotions they may be feeling, without judgement. Many people hide their grief and pretend that everything is alright, so giving them permission to express their grief, with all the extreme emotions it involves may be very freeing. You can say something like "tell me about your dad", or "this must be really hard", and let them know that grieving is a normal and healthy response to loss. You can even tell them "I'm not sure what to say, but I want you to know that I care".

3) Share Information About the Grief Process:
Grief often comes in waves, and many people don't know what to expect from it. Some people may be surprised by the duration or intensity of it and they may judge themselves for how long it's taking them to heal. It can be helpful to remind the bereaved that grief affects everyone differently, and that their journey is unique to them. Not only that, but it is also normal and expected to have some good days along with the bad. Re-assure them that this does not mean that they love the deceased any less – finding ways to cope with the loss and finding a new normal is part of the healing journey. Here is some more information about the grieving process that may help.

4) Assist in Practical and Concrete Ways:
Lastly, helping the bereaved in practical ways can be one of the most helpful ways to support them, especially in the early days after the loss. They may very likely have no energy to ask for support at this time or may not know exactly what it is that they need. That's why it's helpful to take initiative to make a practical, concrete offer that would lessen the burden of their daily responsibilities. This could be something like offering to deliver them a meal, babysit their children so that they can have some time to themselves, or take long walks with them for fresh air and exercise.
Have Self-Compassion
Finally, it's important to practice self-compassion as we support someone else on their journey of grief. It's hard when we see those close to us suffer. Even though it's not our own suffering, their pain still impacts us, and we may experience it as our own. That's why it's important to show kindness towards ourselves and acknowledge how hard it is for us to know that a loved one is going through a difficult time right now, and that there is nothing we can do to take their pain away. This allows us the capacity to be there for those who are suffering and not get lost in their pain. If we are able to attend to our own emotions and have compassion for ourselves, we increase our capacity to be there for others and offer them the gift of our presence.
---
If you or someone you love is struggling to manage under the devastation of a loss, we are here to help. We have Registered Clinical Counsellors on staff at Sojourn and accepting new clients. Don't suffer alone. Book an appointment today.


Tags: Grief,&nbsp Loss,&nbsp Grieving,&nbsp Grief Counselling,&nbsp Helping a grieving friend,&nbsp Support a grieving family member,&nbsp Grief Therapy